Are you looking for some legal ways to make money online? If yes, then we are here with the best freelancing sites for beginners that will allow you to earn real money from the comfort of your home. Not only money, but these websites will also help you in building your portfolio.
It's getting very difficult to find jobs during this lockdown, as many companies fired their employees. In such conditions, freelancing websites and digital marketing will definitely help those people to get some work directly from their homes.
To help you convert your passion into a profession, we picked up the top freelancing sites and listed them here. Some of the best freelancing sites for beginners are Fiverr, Upwork, and Publoft. 
These are only a few sites, if you want to know more about the freelancing sites, you should go through the full article.
7 Best Freelancing Sites For Beginners
There are various opportunities you can find as a freelancer. Now, it doesn't matter whether you work remotely or go to a workplace. But, in order to begin with it, you should get freelance orders which you can get by going to the below listed freelancing sites. In addition, according to research, 90% of people who work remotely, never want to do a 9 to 5 job.
Also Read, 6 Best Freelance Jobs for Beginners
99Designs.Com
On our first list, we chose 99Designs as one of the best freelancing sites for beginners. The best part about this site is, it offers a money-back guarantee. It means you can get your paid money back if you didn't like the service. This freelancing site was specially created for designers so that they can launch their freelance careers online.
99Designs.com allows freelancers to showcase their work on the site by competing for clients. It is another freelancing website for a beginner which aims at people who look for freelance designing jobs such as architects, fashion stylists, web designers, etc. It also helps sellers to find out what designs clients are looking for. 
If you are new to designing, you can create a portfolio here that you can also use on other professional freelance sites like Fiverr, UpWork, etc.
People Per Hour
People per Hour is a site that offers a large community of freelancers. You can also start your career in freelancing by registering for this site. It has a rating system which means you will be given ratings based on your work is done. As of now, more than 150 million euros have been earned by freelances on this particular site. So, if you have some good skills, there is no doubt that you'll get a genuine price by applying them to your work.
Apart from it, if you are a customer, then everyone here will be ready to help you in getting your tasks done. This freelancing site works on four different models: you search for a service at a fixed price, post a service request, contact freelancers, and then they take interest in your work and make you satisfied by completing your tasks on time. In order to make transactions easier and smoother, you need to have your PeoplePerHour dashboard ready as it will help you in managing your payments with service providers.
Talking about the popularity of this site, it has millions of users including service providers and customers. PeoplePerHour covers a wide range of categories including printing, asset management, translators, writers, and Social Media Managers.
Fiverr
It is one of the best freelancing sites for beginners. If you are new to a freelancing career, I recommend you start with Fiverr. It is by far the best-known site for freelance work with millions of gigs(freelance services) listed every time. Small services start here at just $5.
If you are a newbie, you can set a genuine price for your services. However, once you get good reviews and ratings by selling your services, you can change your price anytime. It is also possible here to make your part-time career full-time. 
There are millions of people in the world who are taking benefits from this site just by selling their services at a genuine price. If you browse here as a buyer, you will get various services including graphics designing, digital marketing, lifestyle, etc. Now, if you have a talent, then Fiverr is the perfect choice for you to share it.
In order to make make money online on Fiverr, you can sell any kind of service you like such as your diet plan, social media enhancement tips, promoting on social media, drawing photos, market your stylized costume, designing logos, writing and translating, creating videos, and much more.
Upwork
Upwork is also another popular American freelancing site for job seekers. It is suitable for both beginners as well as professionals. With this website, users can get paid on an hourly basis. However, for hourly work, you need to submit weekly invoices. Sometimes, the task can be difficult and it may take a month for you to complete it. But, you can charge money accordingly from the customer. 
Upwork is a place where a user can search for many fields including accounting and programming. You can create a free profile on Upwork and start working anytime. In order to create a profile on Upwork, you have to just browse the official upwork.com and sign up there. Just enter the necessary credentials and you will be ready.
According to Wikipedia, there are more than five million registered clients and eighteen million registered freelancers on Upwork. Apart from it, over $1Bn worth of jobs is posted annually on this site, which makes it the largest freelancing site in the world.
Freelancer.com
As the name suggests, this website has one of the largest numbers of freelancers and customers. It has over 45 million professionals from different parts of the world. If you have a passion for your skills and want to convert them into a profession, then you can also make freelance a career. This website allows you to share your work experience with others so that professional clients can give you projects based on your reviews. However, if you are new to this website, you may find it hard to work here. But after some time, you'll get used to it.
Freelancer.com is the best site as it is trusted and you get job opportunities. If you are a registered freelancer on this site, you'll get proper notification on email as well as dashboard if a job is posted related to your skills. This website also conducts seminars to make the path of clients and service providers clear.
Apart from it, on this freelancing website, you can find freelance services in the areas of content writing, designing, data entry, social media management, software development, marketing, sales, and even legal services. As of now, Freelancer.com has posted more than 16 million jobs.
Also Read, 6 Best Websites That Pay You To Read in 2021
Toptal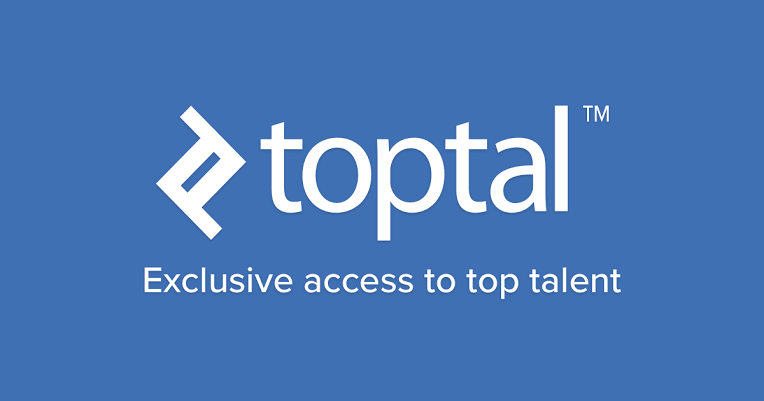 The main aim of Toptal is to help businesses find the highest level of world-class freelancers. So, it is the best place for you to start your freelance career here. You can register here as a developer, financial expert, designer, project manager, and product manager, etc. This freelancing website is trusted and has been used by many companies such as Motorola, Hewlett-Packard, etc. Toptal basically works by hiring many industry experts who combine with freelancers to make sure that you and your client are a perfect match.
In order to become a freelancer on Toptal, you have to go through a selection process that is measured on several factors including your language and personality skills. In addition, there is also a live screening test that every freelancer needs to pass.
The best benefit of Toptal is that it lets you decide whether you want to work hourly, part-time, or full-time. You can also set your own rates so that you'll never get stuck in an auction campaign. Not only freelancers, but Toptal also check the clients and filter the authentic customers. This is the reason why this freelancing website is best for newcomers. As it works with top companies like IDEO, AirBnB, and JP Morgan, you'll never run out of projects and always have a constant supply of great work. If you give your best, the clients will appreciate the value of your work.
Publoft
If you are a freelance writer who wants to help businesses develop their content marketing, then Publoft is for you. The main goal of this website is to help freelancers completing their job by selling services to clients. It will make sure that your pipeline remains full which means you can sell your services constantly without worrying about the payments as you will get them on time.
When it comes to managing clients, Publoft knows that it can be hard to manage all the clients at once. But still, it tries to balance the freelance service providers and clients and delivers great written content. However, getting late invoices here can be a concern. According to Publoft, late invoices are usual when you work with clients. So, you must accept this deal if your planning for the future.
Before you can start on Publoft, you have to apply as a freelancer. The process for applying is very easy. You'll be asked to fill in some information such as full name, contact details, best-written articles, etc. You may need to go through their critical examination process. It will help to give them a sense of your skills including topic research, grammar, and fluency.
How Can You Get a Freelance Job With No Experience?
There are so many money-earning methods, freelancing is one of them. You can take freelancing as a side hustle. It is growing rapidly and there are millions of people who are still enjoying the benefits of freelancing. So, why shouldn't you?
The first and foremost step to begin with freelancing is choosing the right niche you are interested in. Not only freelancing, but this question also concerns a lot of people who are new to online careers. If this is your case too, then you can read this article by Entrepreneur. It will help you in deciding your niche. There are many fields you can choose from. Some of these include content writing, digital marketing, web development, graphic design, blockchain development, etc. All these are some jobs that are most in-demand.
After deciding a niche, you have to work on it and make a portfolio to showcase your skills. You can do this by creating a normal website on WordPress or blogger. Once you created a portfolio for yourself, now you can apply as a freelancer on any of the above-listed best freelancing sites for beginners. 
In short, you first need to work on your skills, polish them, make your own portfolio, and then apply for a job. For instance, if you have good writing skills, you can create a free blog on blogger.com and write your best articles there. It will work as a portfolio for you.
Also Read, Also Read, 7 Best Methods To Earn Money On Instagram With 500 Followers
Conclusion
All these are the best freelancing sites. If you want to begin your freelancing career in 2021, then these websites will definitely help you.
Featured Image Credit: Time Doctor's Blog
What Is The Best Freelance Site? 
According to me, the best freelancing website in 2021 is Fiverr as it is a huge online marketplace where many beginners can start their freelancing career for free. Apart from it, if you are a buyer, then you can find various professionals like content writers, graphic designers, programmers, etc on Fiverr. It enables them to share their services around the world.
What freelance jobs are most in-demand?
Content writing, digital marketing, web development, graphic design, blockchain development, etc are some jobs that are most in-demand.
Is Upwork good for beginners?
Yes, Upwork is good for beginners as well as professionals. There are more than five million registered clients and eighteen million registered freelancers on Upwork. Apart from it, over $1Bn worth of jobs is posted annually on this site, which makes it the largest freelancing site in the world.
How much should a freelancer charge per hour?
As a beginner, a freelancer can charge $5 or more/hour. However, if you are an experienced freelancer and have worked for many clients, you can charge between $30-$100 based on your work.