Nowadays, unemployment is at the highest peak. Most of the students don't know what to do after studies. Which field they should actually go to? To clear their doubt, we are here with the best future job opportunities that will be in demand in the near future.
You might be thinking to set up your own business. But this is the post-industrialization period. So, setting up an industry won't be a good idea. Instead, find yourself a job that will help you in near future. Now, the question is, what kind of jobs are most in-demand and will pay you a high salary? Let's take a look at the best jobs in the world with high salaries.
According to the top researchers, if a person is pursuing studies for any of the below-listed fields, the best future job opportunities would be for him.
Software Developer
Statistician
Dentist
Occupational Therapist
Psychiatrist
Data Scientist
If you like any of these jobs, do remain with me till the end as I have mentioned more about these jobs in detail in the below article.
6 Best Future Job Opportunities
If you are a high school student, then it is the right time for you to choose the right field. However, you should not study for a job that you won't like(not for the sake of your parents). For instance, if you like to do coding and related stuff, you should go for software engineer studies.
Also Read, 6 Best Freelance Jobs for Beginners
Software Developer
This job is related to the technology industry in which the median salary of a software developer is $100,000. The role of software developers is to create, maintain, and repair various programs(including applications) for both computers and smartphones. 
These days, you can also see that coding is in the craze. Every middle-class student wants to do coding. It is all because of the revolution in technology and its importance in our daily lives. It has created a high demand for software developers. 
You could start out with cybersecurity masters to add a string to your bow if you want to learn to build websites – you'll need to know how to keep those sites safe! Cybersecurity is important if you want to ensure that you maintain the integrity of your site. If you plan to be a software developer in the future, you need to know about security and what it'll mean for businesses without it. The right qualification can make a huge difference to the way you work!
In order to become a Software Developer, you need a college degree in computer science or related training. Talking about the jobs, Software Developer is one of the best future job opportunities which is still expected to increase by 30% in 2026.
Statistician
The job of a Statistician is related to the business industry. The average salary in this industry is $80,500. The role of a Statistician is to help the government and various businesses make decisions about complex issues by collecting real-life scenario data and then use specific software to predict the result. A master's degree in Stats is required to qualify for Statistician.
Dentist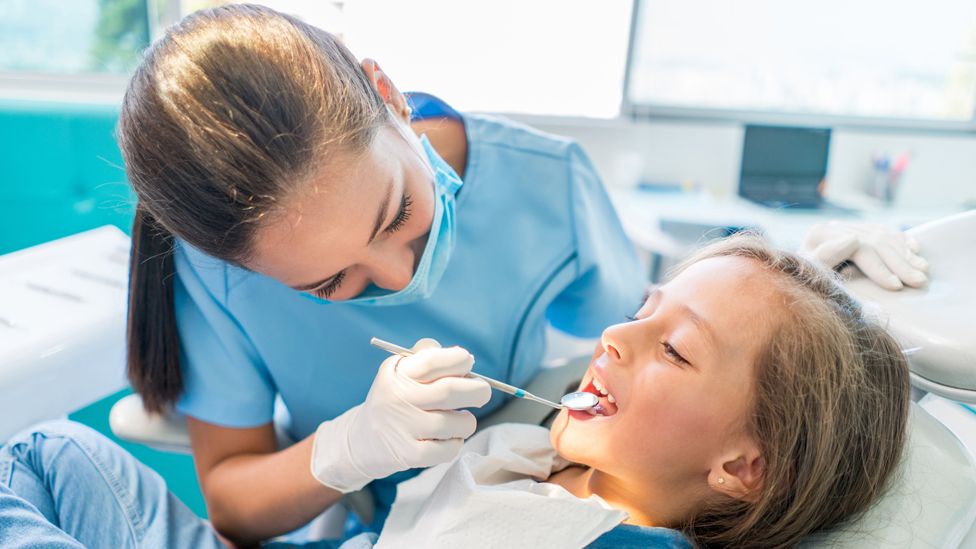 The job of a Dentist is related to the healthcare industry in which the average salary is $153,000. A Dentist is an oral health expert who uses x-rays and various other tools to examine and treat medical problems (such as cavities, gum disease, etc) in the mouth. This job requires a specialized medical course after graduating from the university.
Also Read, 7 Best Freelancing Sites for Beginners To Start A Career In Freelancing
Occupational Therapist
Occupational Therapist is also related to the healthcare industry but here, the average salary is $81,900. The role of an Occupational Therapist is to help people with disabilities develop and maintain daily living skills. They do it by assessing tasks and goals for the patients. In order to become an Occupational Therapist, you must have an associate's degree and certification of Occupational Therapy Assistant (COTA) exam.
Psychiatrist
A Psychiatrist is a mental health physician who diagnoses and treats mental health illnesses like schizophrenia and bipolar disorder. The average salary of a Psychiatrist is $194,700. The psychiatrist also plays an important role in treating anxiety and depression issues. It can take up to 12 years to become a professional Psychiatrist.
Data Scientist
A Data Scientist is an expert whose main role is to gather and analyze structured and unstructured data by utilizing his technology and social science skills. The estimated average salary of a Data Scientist ranges between $117,921 to $145,868. In order to become a Data Scientist, you first need to earn an IT bachelor's degree in computer science.
Also Read, How To Buy And Invest In Dogecoin, A Complete Guide
Conclusion
All these are the best future job opportunities with a high salary. You just need to choose the best field for you and pursue your studies in that particular field.
Featured Image Credit: Money Crashers
Which jobs will be in demand in 2022?
According to the experts, jobs related to healthcare, healthcare support, software development, and cybersecurity will be in high demand in 2022.
What are the best future job opportunities?
Some of the best future job opportunities are for Software Developers, Statisticians, Dentists, Occupational, Therapists, Psychiatrists, and Data scientists.