Do you believe in ghosts or paranormal activities? No? Watch some occult movies that we are going to mention in this article. After watching, do write to us about your terrific experience.
The occult is basically a genre in horror movies that refer to supernatural beliefs. It falls outside the scope of science. The list of movies we have discussed in this article are the best Occult movies of all time that everyone should watch. However, we don't recommend watching these movies if anyone is below 18.
The top three Occult movies of all time are Night of The Demon, Black Candles, Simon, and King of the Witches.
Apart from these three, there are seven more occult movies. We have mentioned all about them in detail. To know about them, you should read the full article.
Best Occult Movies That You Should Watch in 2021
Disclaimer: Before you see the list of movies, we want to tell you once more that all these are related to paranormal activities and some of them are 18+. So, watch these Occult movies at your own risk.
Night of The Demon
This movie is also called the Curse of the Demon. It is one of the best Occult movies released in 1957. Night of the Demon is very well directed by Jacques Tourneur and produced by Frank Bevis & Hal E. Chester. This movie features Starring Dana Andrews, Peggy Cummins, and Niall MacGinnis. The movie has been distributed by Columbia Pictures and its run time is 83 minutes.
Sinister
Sinister is a 2012 horror/thriller film directed by Scott Derrickson. This movie has been written by C. Robert Cargill and it features Ethan Hawke, Juliet Rylance, Fred Dalton Thompson, James Ransone, Clare Foley, and Michael Hall D'Addario. All these have played the scariest role in this movie. The total run time of Sinister is 109 minutes. Its box office collection was $87.7 million.
Annabelle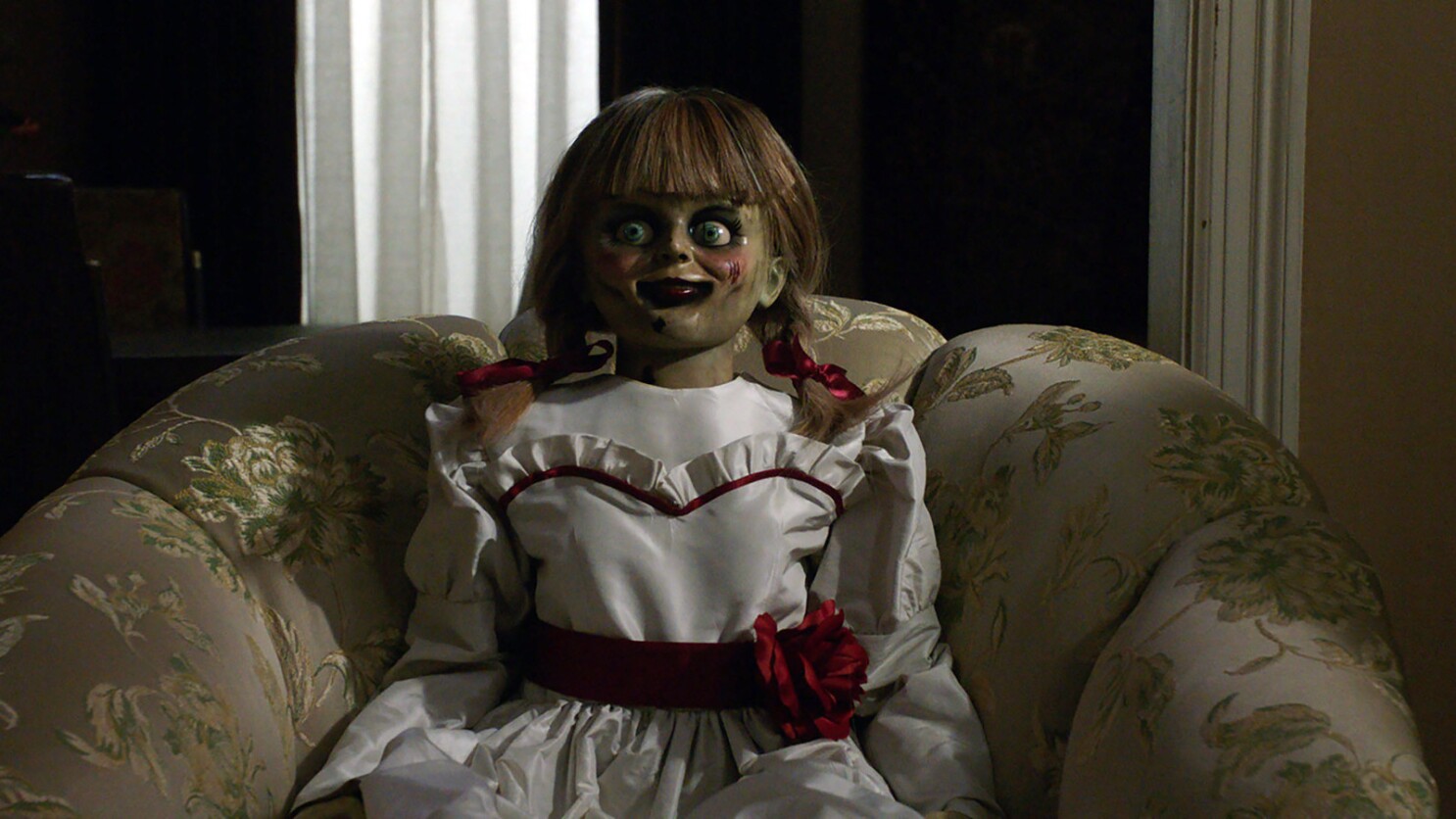 Annabelle is the scariest movie till now. This movie revolves around the story of a doll with supernatural horrific powers. The movie generated a box office collection of $257.6 million while the budget was just $6.5 million. The total run time of Annabelle is 98 minutes.
Alucarda
Alucarda is a Mexican Occult movie released in 1977. Although it is a Mexican movie, you can still watch it in the English language. The movie has been directed by Juan López Moctezuma and it is based on the Carmilla novel by Sheridan Le Fanu. Alucarda has been distributed by Yuma Films. The total run time of this movie is 77 minutes.
Chemical Wedding
Chemical Wedding is a 2008 horror film directed by Julian Doyle and produced by four persons including David Pupkewitz, Malcolm Kohll, Ben Timlett, and Justin Peyton. The IMDb rating of this Chemical Wedding might be below average(4.8/10) but this movie is really horrible.
Simon, King of the Witches
It is an American horror film and one of the best Occult movies of all time. The movie has been directed by Bruce Kessler. The lead role in this movie has been played by Andrew Prine. He played the role of a cynical ceremonial magician. Simon, King of the Witches has a total run time of 99 minutes.
Virgin Witch
This is a British horror sexploitation movie. It has been directed by Ray Austin. The plot of the movie revolves around two sisters who join a coven of white wizards. The movie features five main characters. Those are Ann Michelle, Vicki Michelle, Patricia Haines, Neil Hallett, and Keith Buckley. Virgin Witch has a total run time of 88 minutes.
Race With The Devil
It is an American 1975 movie directed by Jack Starrett. The story of this movie revolves around couples who spend their time traveling during vacation. This movie is amazingly written by Wes Bishop and Lee Frost. Race With The Devil's movie budget was $1.7 million but it crossed $12 million in revenue.
Psychomania
Psychomania is a 1973 British horror film. The movie has been directed by Don Sharp and produced by Andrew Donnelly. The lead role in Psychomania has been played by George Sanders, Beryl Reid, and Nicky Henson. This movie is distributed by Scotia-Barber Distributors. Its total run time is 95 minutes.
Black Candles
Black Candles is one of the best Occult movies of all time. It was released in 1982 and has been directed and produced by José Ramón Larraz & Nancy Rolseth. There are three main characters in this movie (Helga Liné, Vanessa Hidalgo, and Jeffrey Healy). The total run time of Black Candles is 84 minutes.
Conclusion
All these are the best Occult movies of all time. If you have already watched any of these movies, you can share your experience with us by writing it in the comment section.
Featured Image Credit: Aminoapps