"Barry" is one of the most incredible shows in TV Series. You will be surprised to know what type of dangerous stuff is coming in Barry season 3? The dark comedy show was premiered on March 25, 2018. This show was created by Bill Hader and co-creator Alec berg make this story very interesting.   
In the first episode of Season 1, Bill Hader as Barry Berkman was a Marine who turned out as Hitman. His mission was to kill Ryan Madison who was an aspiring actor. As the story proceeds, Barry had been convinced by Ryan to perform a scene with him. Barry met Gene the second-best character of the series. Gene told Barry that He was a terrible actor. The series makes its own audience by grabbing their intentions.
As per information, we all know that Barry Season 3 is coming and they are also thinking about Season 4. In an interview, Antony Carrigan said the dangerous stuff is coming in Barry Season 3. Barry Season 3 was postponed due to the Covid 19. Also, Henry Winkler said in his interview that the cast was ready but due to some reasons, they suspended the production. Carrigan also praised the creators of the show.
We also got some information from the interviews that were held with Antony Carrigan with Stephen Andrew which are given below. Stay connected with this article for better information.
Also read, Hannibal Season 4 Petitions and Tweets
Dangerous Stuff in Barry Season 3
In an interview with PopCulture.com Carrigan praised the creators of Barry, he said that he was a fan of the writing of Hader and co-creator Alec Berg. He also said, "One of the things that I respect so much about Bill Hader and Alec Berg, in terms of what they've written so far and what I've seen of the third season, is that they tend to write themselves into a corner, "He said, And then, the task is like, "How do we get out of it?"
Antony Carrigan said, "Really dangerous stuff [ahead], but the dangerous stuff makes for the most incredible stuff." He didn't tell much about the season 3 release date and cast.
Is Barry Season 3 Released?
Henry Winkler who played the character of Gene Cousineau in Barry Season 3 said while interviewed with People.com, " March 19, We are all sitting at Sony studio around the table and reading the first two scripts, enjoying each other. The entire cast is there. On the 19th, we are supposed to come back and read the next two scripts. We got a call, went home, and we suspended the production. We are going to shoot maybe late summer"
In January 2021, Bill Hader told Seth Meyers's interview that, "Season 3 is completely written and ready to go, and during this time we went and wrote Season 4, so we have both of those kinds of done," he also said. "We're just waiting until we can start shooting again."
At last, we got the best news for the fans of "Barry Season 3" HBO chief Casey Bloys told Deadline in February 2021, the cast started shooting on Season 3.
Also read, Derry Girls Season 3 Filming
Cast of Barry Season 3
As we know, Bill Hader as Barry will perform in Season 3. Henry Winkler as Gene Cousineau who was the acting tutor of Barry will also be seen in Season 3. If the makers decide to include new characters we may see some new faces in Season 3. Stephen Root who was an old family mate of Monroe Fuches will also act in Season 3. Sarah Goldberg as Sally Reed, who was an entertainer in past seasons will also be seen in Season 3.
Plot of Barry Season 3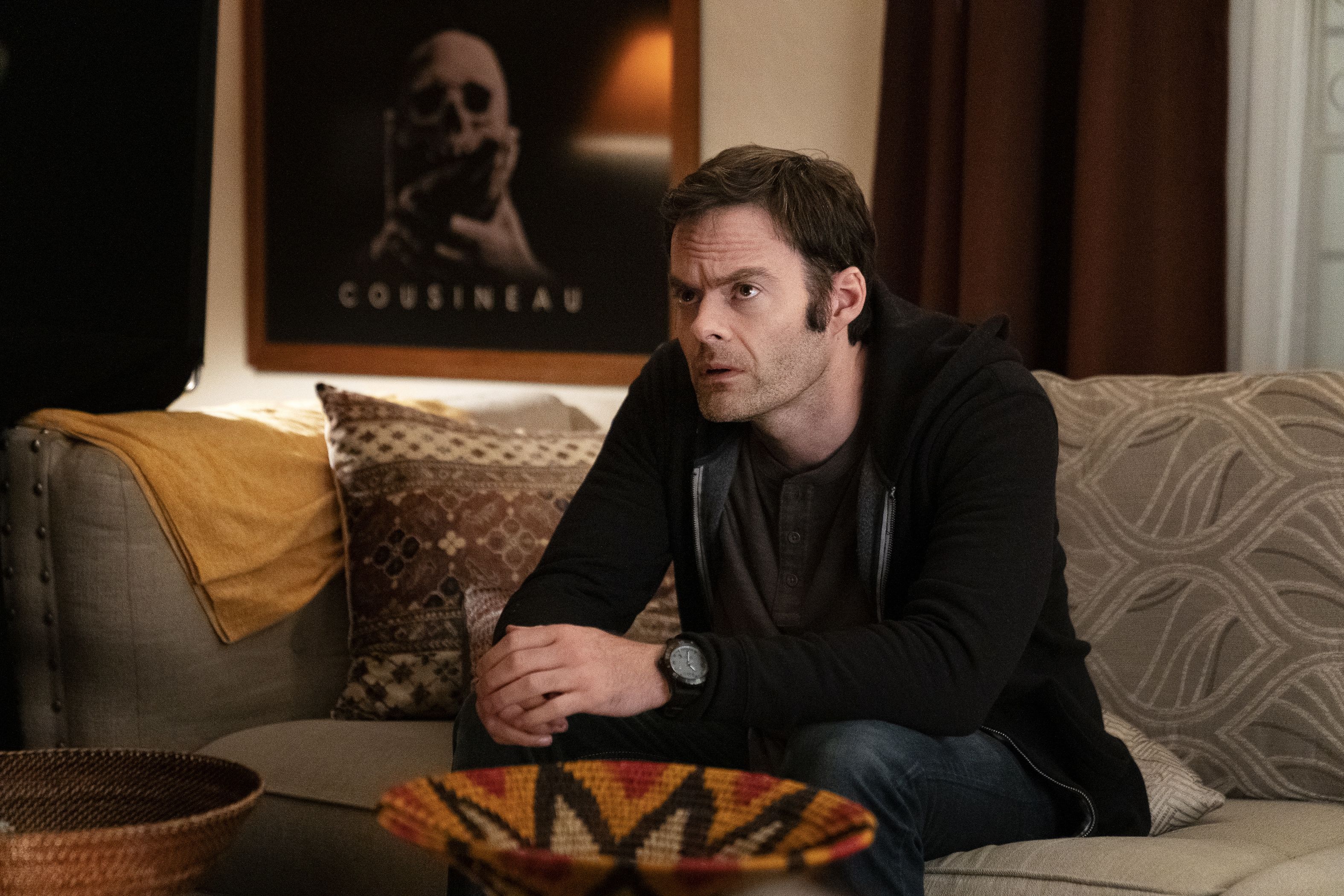 As for the plot, Season 3 started from the Season 2 let off. If you saw Season 2, Where Barry and Gene were in custody. Barry is released soon, under the suspicion of killing Janice the gene is arrested. At the end of Season 2, Barry plays his role of hitman where he kills all gang members in the Monastery. 
In Season 3, We will see the return of Bill Hader as a bad guy. Also, Bill Hader told TV Guide after Season 2,
"The first day of writing Season 2 was, 'What happened to Moss.' We didn't know what happened to Moss. And then I know in Season 3, we'll probably say, 'All right, we dealt ourselves a hand here,' but I think the first thing we'll say is, 'Where's Barry at emotionally? And where's Cousineau at, and what's Cousineau doing with this information?' and all that." 
Also read, Hannibal Season 4 Overview
Conclusion
Maybe there is dangerous stuff ahead in Barry season 3 but as Carrigan said that the dangerous stuff makes this show more incredible. Also, the role played by Bill Hader as a bad guy makes it more suspicious. The barry character played by Bill Hader is awesome. I am a fan of this guy. The way he acted in the show make this show worth watching. He is a man of quality.
Featured Image Credit-Auto freak