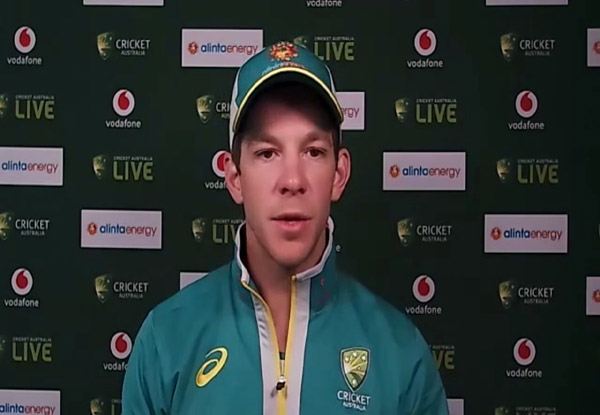 Xtra Time Web Desk: Australian skipper Tim Paine on Thursday warned the Indians of a more dangerous Steve smith, saying the batsman "feeds off" criticism and looks fired up for the fourth and final test of the series at Gabba starting Friday. Smith was accused of cheating by scuffing the batting marks of India wicket keeper batsman Rishabh Pant during the final test of the tense drawn test at Sydney. Smith strongly denied of having involved in any wrongdoing. Paine too was slammed for an ugly sledging incident during the match. According to Paine, his teammate was mentally strong and determined to build on his man-of-the-match performance in Sydney, where he made 131 and 81.
"Steve is in a good frame of mind," Paine said ahead of the clash at the Gabba starting Friday, a ground where Australia are unbeaten since 1988.
"I think we've seen through what he's been through in the last three years… he's mentally very strong, very tough. He knows sometimes he's going to be criticised and he's handled that supremely well.
"If anything, I think he feeds off it. His statistics speak for themselves and we'll see the best of Steve Smith again this week."
"He'll come in and open the batting and looking forward to seeing what he can do," said Paine. "He's a no fuss, very good player."
Earlier this week, wicketkeeper Paine apologised for his own behaviour in Sydney, where he launched a verbal tirade at India's Ravi Ashwin, was fined for dissent and dropped three catches on the final day as Australia failed to bowl India out.
"I let it get under the skin, no doubt about that, I've admitted that, so for me it's about rising above it and concentrating on what I'm doing and concentrating on leading my team," he said.
"We've spoken a lot this game about controlling what we can control and focusing more inwardly on ourselves. If we do that, then we'll be in a good position."