Deciding the name of your child is one of the most important choices you can make as a parent. There are unlimited options, from family names to religious names, or possibly even the name of your favourite actor from a particular movie. Whatever you decide to name your child, the meaning of the name also matters.
You want an idea to choose a perfect name for a child in 2021. Are you confused about the best name that your child will be proud of? Then, you should consider some important points on how to choose one:
Make a clear opinion whether you want a modern or traditional name for your child:

You need to think of various options. Most people consider a name which will stand out from others because of its uniqueness. On the other hand there are some people who prefer a flashy and pretty name that is currently in vogue.

Make a list of names that you love.

You can do this along with your partner: The list may include names of some characters or icons. Also, make a separate list of all the names that you or your partner do not agree upon. The final chosen name should be pretty and suitable for the both of you.

Consider your family naming traditions.

Some families follow certain naming traditions, such as naming a child after the father or a particular scheme like using a specific letter to start the name with. You can also take that into your list while naming your child.

Ignore all naming rules:

When it comes to naming your baby, it should be only you and your partner who need to decide on the name and not take into consideration what others may think of the name. If you think that an offbeat, but unique name will be better for your child, go ahead and choose it.

Carefully consider names that are associated with religious beliefs:

Naming your child after a preferred religious belief is not bad. However, keep in mind that when the child grows up, the name may not suit his nature or lifestyle the way you thought it would. Then, it sounds like a mismatch with his identity.

Don't choose a cute name, especially for a boy:

The name is with your child for life, think about it when your baby grows up. Would you, as a grown up, be happy with that pretty name?
Here are the Tips and Tricks for Finding a Name for your Girl or Boy will Definitely Help you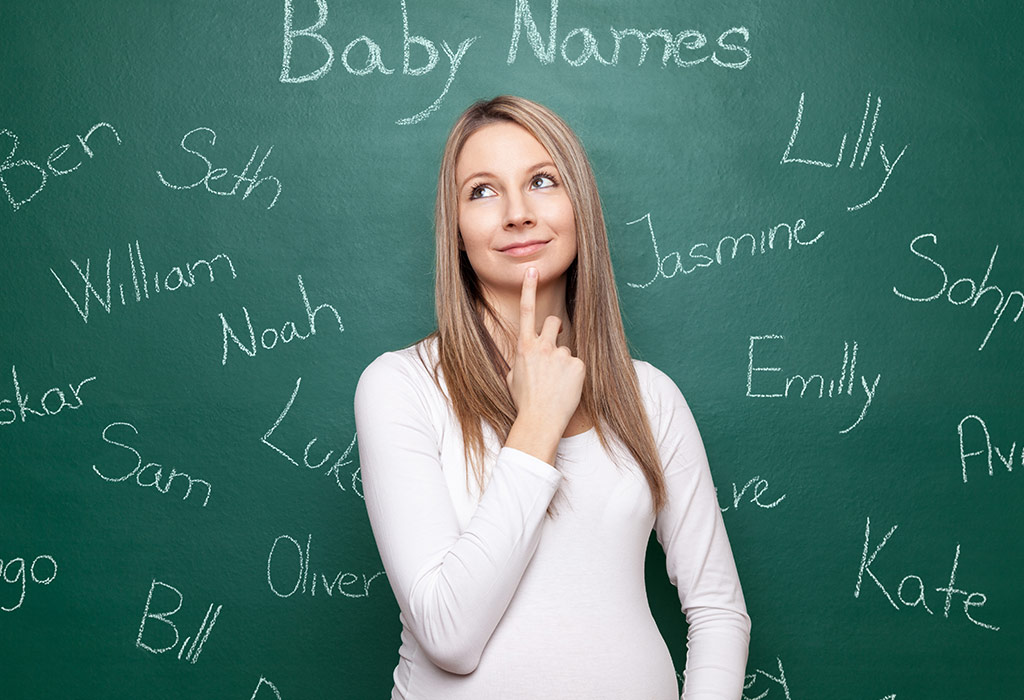 You should not make the final decision on the name until your baby is born. Once the kid is born, you may find a better idea of a name just by looking into his/her eyes.

At times consider the opinion of a person who knows you a little less than your mom or husband. Let your sister or friend confirm your reservations about a certain choice of name you already had in mind.

Host a child naming party: This is another fun way of doing it. Let your friends and family members pour in with their suggestions. You can then decide on the final name along with your partner.

Do not consider the checklist and go for so called "perfect" names. Go for a name that makes your smile every time when you spell it.

Consult naming experts: There are people who are paid to decide on a name that will perfect suit your child. You can consult one of them and get rid of the stress of naming your child.
Choosing a name which reflects your traditions and culture is also an option. You can also name your child after a famous family figure that has had an impact on you or in line with someone or something that is an important part of your culture.
A name that can readily have a good nickname is always a hit. A nickname that easily stems out of the existing name will come handy for you, your child's future friends or partner. Also ensure that the initials of your child's name do not end up sounding funny or spell a disaster.
Extra- long names can cause frustration, especially when your child goes about filling all those forms in the future. Let the name be easy to pronounce and spell, it will save your child the unnecessary trouble of correcting people time and again.
What to Choose – Trendy Or Traditional Name?
Choosing the best suitable name for your child can be the most interesting and exciting moment for you because it is this name which will be there with your baby throughout his lifetime. Here are a few other things which you should keep in mind while choosing a name for your baby: 
Take Your Time
The worst thing a parent can do while choosing a name for the baby is to rush into it. Choosing the second best can produce drastic effects and may affect your baby for lifetime. Don't settle for anything less, analyze all the name ideas, and keep looking for the right match until you are 110% happy and content with it. 
What Does It Mean?
Most of the parents do not really care about the meaning of the name while others consider the meaning to be an important factor. In my opinion a quick check won't hurt you much and will help you taking a right decision. After all, you don't want a strong boy with a name that means "pretty flower".
Spellings
While choosing a name, you should make sure to choose a name that does not end with the similar alphabet that your last name starts with. This can pose a great problem in pronunciation and writing. Also, try to avoid the letters like "I" and "U". Also try using the names which are easy to spell as it can avoid great confusions in the future.
Say It Loud
Instead of calling your new born baby "baby" or he – she, try using the names which you like and say them aloud in public. This will give you a better idea about the pronunciation and will help you to realize how much you like it. Some names look beautiful on paper but in reality they may sound terrible and awful.
How to Choose A Perfect Name for Child Youtube Video
Conclusion About How To Choose A Perfect Name For Child In 2021
There have been a lot of confusions and embarrassing mistakes in the past when it comes to choosing the right baby name. It is highly important to keep in mind the initials and the middle name as they can influence your baby's future to a great extent.
Above all these tips, you should just keep in mind two simple things. Firstly, choose a name that you think your baby boy or girl would love. Secondly, choose the name in such a way that both the parents are 100% happy and satisfied.