What do you think about Mindhunter Season 3, one of the best psychological crime thriller shows? This is obvious that Mind Hunter is one of the best crime thriller show and this comes true only because of Holden Ford.
The trio Holden Ford(Jonathan Groff), Bill Tench (Holt McCallany), and psychologist Wendy Carr (Anna Torv) were remarkable. They gave a brilliant performance in previous Seasons. The relationship between Debbi and Ford also makes this story more interesting.  
There were rumors that Netflix ended its contact with the star cast of Mindhunter. The first season of Mindhunter was on the list of the best television shows in 2017. Netflix has put a hold on Season 3 since January 2020. Yes, there is a possibility that Netflix will release Mind Hunter Season 3 very soon. David Fincher and Netflix apparently talked through accompanying the play.
If you want to know all about Season 3 of one of your favorite Mind Hunter shows. You are at the right place. We will tell you everything we know. Stay Connected with this article.
Also read, Animal Kingdom Season 5
Mind Hunter Season plot
In the First Season, we saw the earliest days of criminal psychology and criminal profiling at the Federal Bureau of Investigation. At the very start of Season 1, In a 1997 hostage situation, Holden ford failed to prevent the suicide of Cody Miller. Ford took an interest in studying the behavior of Criminals. 
Ford had referred to Bill Tench, Head of Behavioral Science. He was seeking additional education in criminal psychology. At the end of the First Season, Debbie broke up with Ford. Ford visited Kamper, where Kamper said to Ford that he could kill him if he wanted to. He collapsed in a panic attack.
Season 2 started from where Season 1 left off. Holden woke up in the hospital and learned that he suffered from a panic attack. Holden suffered another panic attack when he got to know about the truth of why the shepherd was retiring. As the series proceeds, Holden took new cases and tried to solve them.
Will Mindhunter Season 3 Happen?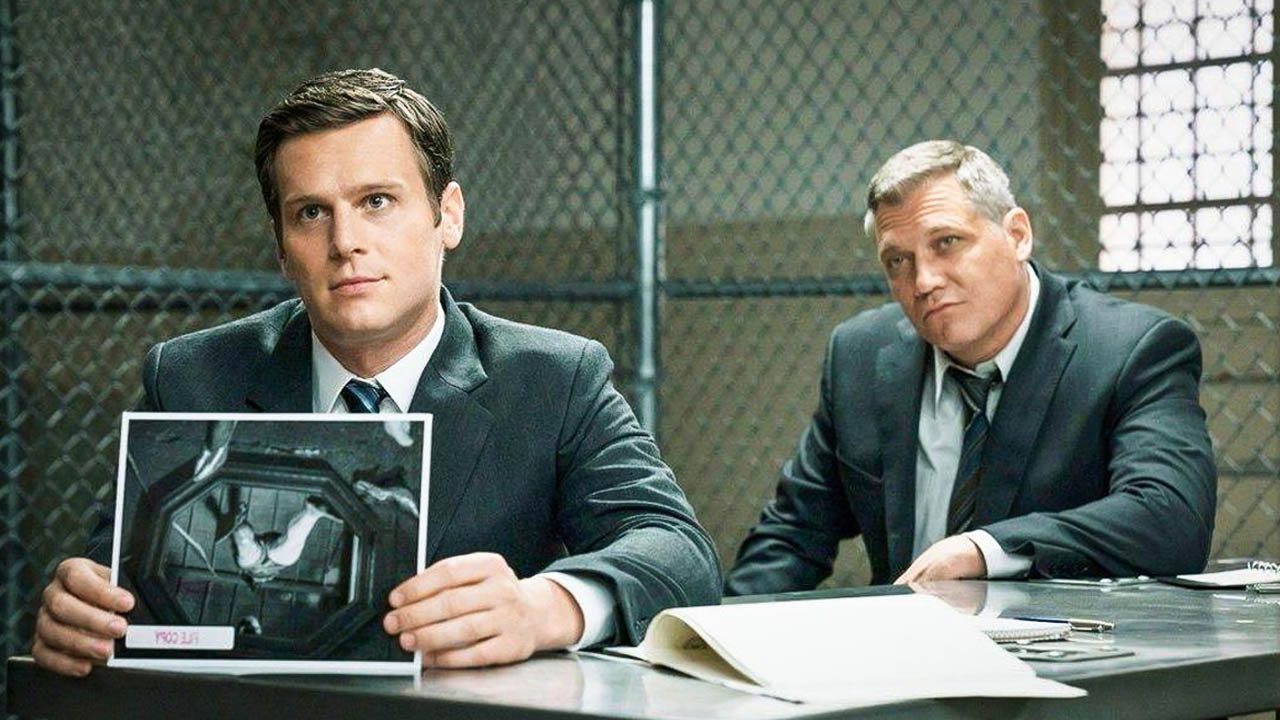 Director explained that the series might not make commercial insight for Netflix. "For the viewership that it had, it was an expensive show," he also said. "I honestly don't think we're going to be able to do it for less than I did season two. And on some level, you have to be realistic about how dollars have to equal eyeballs."
Netflix spokesperson said,
 "David Fincher may revisit Mindhunter again in the future, but in the meantime felt it wasn't fair to the actors to hold them from seeking other work while he was exploring new work of his own," 
McCallany co-star of the Mind Hunseries said to The Hollywood Reporter of the Berkowitz visit, 
"I wanted to understand what my guy was feeling when he went into these places and had these interactions. What's wonderful about this job is that you get to go to places and meet people and have experiences that you would never have otherwise had. But," he admits, "not every actor is gonna want to do that type of research."
Also read, Longmire Season 7: Is it Happening?
Mind Hunter Season 3 Release Date
Apparently, There is no information about the release date of Mind Hunter Season 3. The fans found a ray of hope after the director talked about it. Erik Messerschmidt, who worked in the MindHunter series said, 
"I've heard things are on hold for a little bit. We'll see. Who knows? But it would be an honor to go back."  
Cast Of Mind Hunter Season 3
Yes, yes Holden Ford will be in the cast. Maybe you will see new faces in the next chapter. The whole Cast has given below:
Jonathan Groff as Holden Ford
Stacey Roca as Nancy Tench
Anna Torv as Wendy Carr
Cotter Smith as Robert Shepard
Joe Tuttle as Gregg Smith
Sierra McClain as Tanya Clifton
Holt McCallany as Bill Tench
Albert Jones as Jim Barney
Hannah Gross as Debbie Mitford
Michael Cerveris as Ted Gunn
Lauren Glazier as Kay Manz
Wrapping up
There is a clear possibility of Mind hunter Season 3 coming. We got to know the background story. At that time, there was no such knowledge of behavior Science. Holden Ford and his team tried to run the behavior unit in the FBI to know more about the psychology of criminals.
Also read, Blue Exorcist Season 3 Rumors
Featured Image Credit- The Tecake