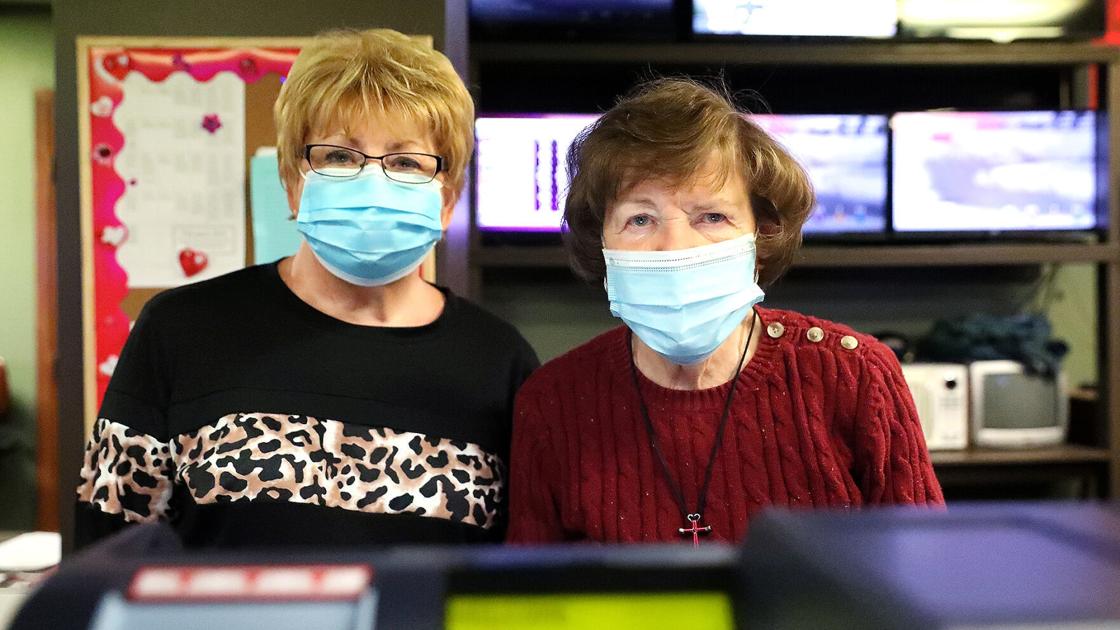 Brandon Summers
Grand Island Independent

GRAND ISLAND — As Fonner Park kicked off its 68th season of horse racing Friday, mutuel tellers Loma Knuth and Lori Jensen planned to be at their spots.
Knuth has been at Fonner Park for more than 55 years — since before there was a clubhouse.
"Back when the grandstand was only the grandstand," she said.
Jensen has been at Fonner Park for 50 years.
"I've worked on every floor in the building," she said.
For Knuth, the start of the racing season is always exciting.
"I've made so many friends out here in the past 55 years," she said. "They all come up to say hello.
"If they don't get out here the first day or weekend, the following weekend they always come up and say hello. That's so special to me."
Jensen, too, enjoys seeing familiar faces among the crowd.
"It's always exciting to have all the new people come and those repeats," she said.
Much has changed at Fonner Park in Knuth's time, including bets on races simulcast from other tracks across the country.
"When the races started, every bet had its own window," she said. "You had to walk up to a $2 window for a $2 win ticket, a $2 place ticket, $5 win, $5 show, $5 place. And we only had one track back then. Now we have something like 22."