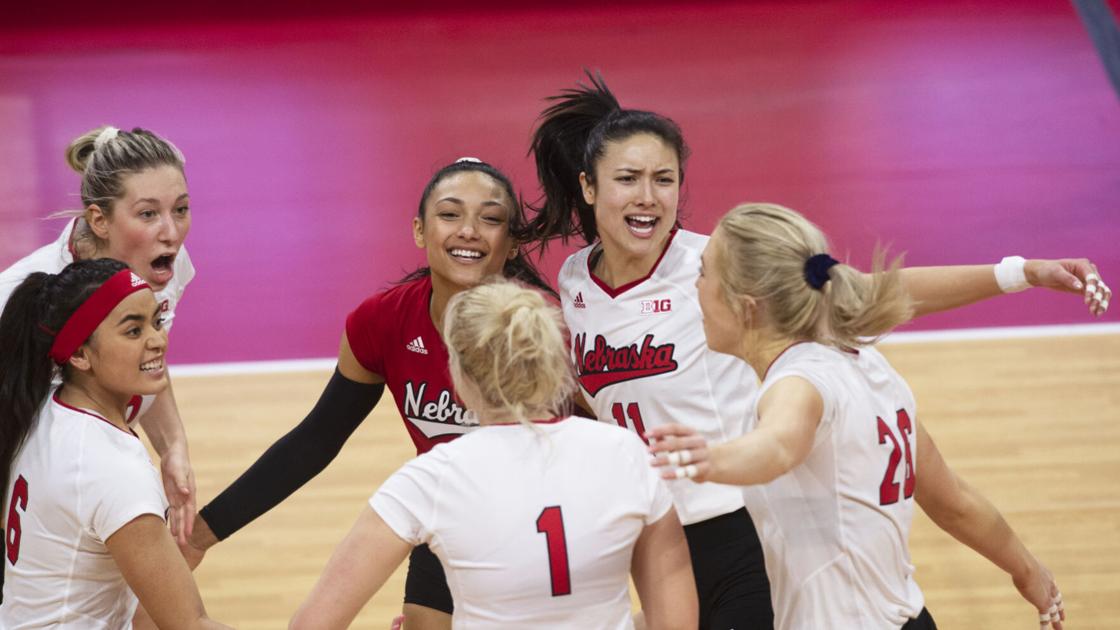 Nebraska's last match against the No. 1 team in the country was against Stanford in the 2018 national championship match, which Stanford won in five sets.
In 2019, Nebraska played in a No. 1 vs. No. 2 matchup when it was No. 1, with the Huskers losing to Stanford in that match.
Cook said on Tuesday morning that setter Nicklin Hames will be fine to play against the Badgers, after getting hit in the head with a hard shot from Stephanie Samedy late in Sunday's match.
"I've seen way harder hits than that in practice this year. She's tough. She was good (Monday)," Cook said.
If the match had gone to a fourth set, Hames would have started that set, Cook said.
Wisconsin beat Nebraska three times last season and is off to another good start to this season with many of the same players.
"Wisconsin is playing at a really high level right now," Cook said. "Their numbers are great, and they're dominating everybody they've played statistically. It will be a great test for us, and we'll see where we're at. This is what we've been working on is trying to be a better team from last year."