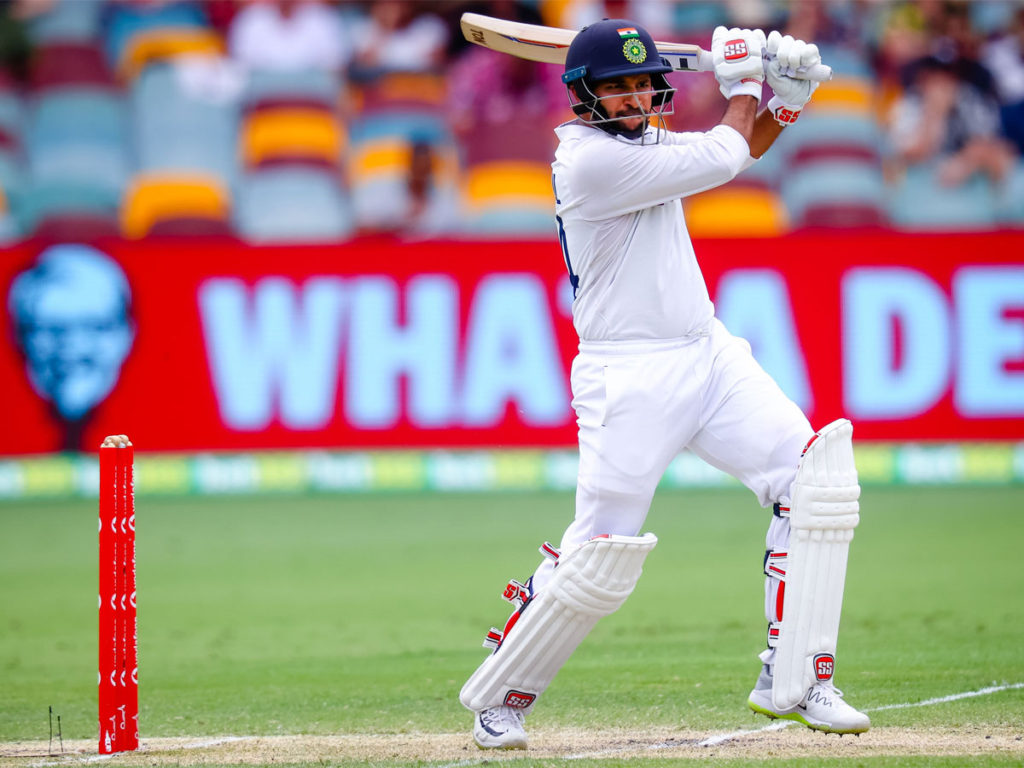 XtraTime Web Desk – Shardul Thakur and Washington Sundar played a match-winning knock on Sunday after India's top order suffered to score runs. The duo put up a 123 run partnership and put India in a much better place with 336 runs on board.
Talking to press, Shardul revealed what motivated him throughout the innings. "The situation was difficult when I walked in. The crowd were behind the Australian bowlers but I remember our coach, (Ravi) Shastri saying at the start of the series, "if you perform in the country, people will praise you for the performance." Keeping those things in my mind, I kept playing and didn't let the crowd affect my performance. If I bat well, I know that the crowd will cheer for me".
Shardul thanked India-A set up and said that it helped him play the way he did. "It has helped a lot. A-tours (India A tour) are to give experience to your second lineup. We were here in 2016, we played a couple of four-day games. We are sort of used to the climate and conditions. The transition was not that difficult, it is just you have to adapt yourself. They (Australia) were trying to have a conversation with me but I didn't answer them. I just ignored them and kept on playing".
Shardul also said that he was ready for the opportunity and he did practice for this kind of situation. ""I have the talent for batting, whenever there are throwdowns taking place in nets, I practice my batting, these are the type of moments for which we practice our batting. An opportunity presented itself in this match, I knew that the team would benefit if I stay at the crease for a long haul. I haven't batted with Sundar much, I have just batted with him once or twice, once it was in a T20 match and once it was a practice game".
Speaking about his partnership with Washington, Shaedul said, "Both of us have that temperament to succeed at this level, honestly we were not looking at the scoreboard, the idea was to spend some time in the middle. We knew their bowlers were tiring, it was a matter of one hour, if we hung in there for one more hour then probably we would be on the top as the bowlers were already tiring. Both of us were communicating really well in the middle, if someone was losing control or trying a rash shot, we were immediately communicating that let's get back to normal".
He further added, "We were trying to defend a lot, as our partnership went on, we know there is some true bounce here at Gabba, we were just waiting for our chance, whenever there was a loose delivery, we were trying to put that away. It is a long tour, as a player, it is challenging to stay motivated and do well in the last game, the series is tied at 1-1, this game turns out to be the series decider so you do not need extra motivation, it is about giving 100 per cent for the team".
About whether Australian players sledged him or not, Shardul said, "Australian players were trying to have a conversation with me, but I was not replying. I just replied once or twice, there were a lot of normal questions, even if they were trying to sledge me, I did not hear it, I just played on".