The Eternals: Marvel is not going to stop with the storyline of Avengers only, and they are going to expand their universe further for more. Marvel Cinematic Universe is now going to launch another project The Eternals, and its live-action movie is going to arrive in cinemas on February 12, 2021. Here is everything about The Eternals release date, cast, plot, trailer and much more
After Avengers: the Endgame, Marvel Studios could be more diverse with projects like Eternals on the horizon. Marvel Studios President Kevin Feige addressed in April 2018 that a film based on Jack Kirby's The Eternals is under progress. By September 2018, Marvel revealed to The Hollywood Reporter that they had hired Chinese director Chloe Zhao. In July 2019, the film was officially announced at San Deigo Comic-Con.
Who are the Eternals?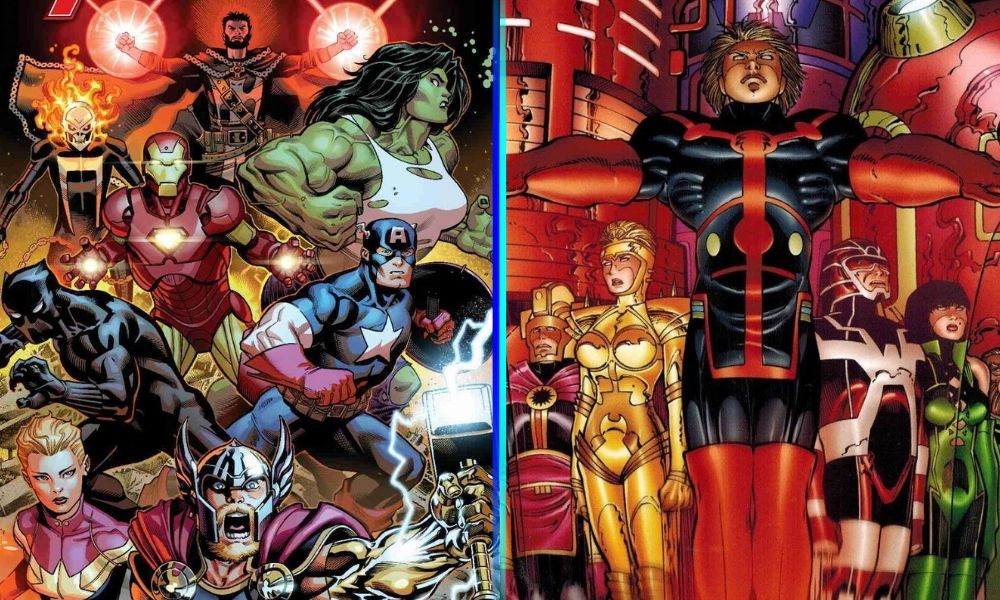 Eternals are superhumans created by the alien experiment a million of years ago. Though resembling physically with humans, they have acquired gamut of powers like super-strength, flight, teleportation, mind-control, shape-shifting, and energy projection. Though not immortals, they are long-lived, and this keeps them away from their human cousins.
They lived in space colonies and protected Earth from threats of genetically deformed and grotesque race, Deviants. Existing throughout history, the Eternals have influenced Greek, Norman, and Norse mythology. The comics portray a few dozens of the Eternals, but the movie focuses majorly on two most significant ones, Sersi and Ikaris.
What is the Plot of The Eternals?
Eternals essentially follows a large group of titular immortals that dwells throughout history. A leak suggests an era of Babylon 800 B.C. as a setting. Another leak shows Game Of Thrones fame, Kit Harington to play an archaeologist Dane Whitman probably in the present day, who finds evidence about the existence of The Eternals. This may or may not occur in the place called the Tomb of the Gods.
Gemma chan, who plays the Eternal Sersi, may enact the love-interest of Whitman. This unrecognized love could raise a central conflict in the story or minimally play a significant part. The Eternals resonates ancient vibes as told by Marvel Studios President, Kevin Feige.
The Wrap reported in April 2018 that a bunch of screenwriters arranged meetings to discuss a story that focuses on the female Eternal known as Sersi.
In the comics, Sersi was uniquely characterized as an Eternal who enjoyed living among humans despite her immense power. Eventually, she establishes in New York City, utilizes her elusive magic to jollify humans, and also becomes a party-planner.
When is the Release Date of Eternals?
The Eternal movie can arrive in theatres on February 12, 2021.
Who's in the Cast of The Eternals?
The official Eternals cast was announced at Marvel's SDCC presentation in July, with few additions made at D23 in August. But there is a possibility for an additional cast in the future. The cast line-up includes:
Angelina Jolie as "Thena"
Salma Hayek as "Ajax"
Richard Madden as "Ikaris"
Lauren Ridloff as "Makkari"
Kumial Nanjiani as "Kingo"
Brian Tyree Henry as "Phaistos"
Don Lee as "Gilgamesh"
The Eternals Youtube Video