What is your best time pass using your phone? For many of us, it would be playing mobile games. There are several games that you can download from the app stores but are all worth your time? Well, let us make this work of choosing the best games of 2023 easy for you. We are here with the list of the best mobile games that must play.
Playing Digital games has always been the best way to pass leisure time. As we know we are living in an era where programmers are developing new games every day, some of these are very good while some are just a waste of time. so, choosing the best game is always a difficult task. Check out our list of the best games of 2023.
The Best Games of 2023 that you must have on your mobile phones are
PUBG Mobile
FAU-G
COD: Call Of Duty
Ludo King
Stardew Valley
Tomb Raider Reloaded
Fortnite
Candy Crush saga
Pokemon Go
These are a few of them, detailed list of the Best games of 2023 is given below with the play store and Apple app store ratings.
Also read, Best Graphics Games in 2023
List of Best Games of 2023 for your Mobile
A proper list of the games that you should play in 2023 is given below with Google Play Store and Apple App store ratings.
1. PUBG Mobile
PUBG an acronym for Player Unknown Battle Grounds is an online multiplayer Battle Royale game that was published and developed by PUBG corporation. The game was launched on 20 December 2017 for both android and iOS.
The game was banned in India on 2 September 2020 because of its privacy policies. The company is in continuous touch with the Indian government and has decided to change its policy and is expected to come back to India soon but the Korean Version of the game can be played in India.
Play store ratings: 4.2
App Store Ratings:4.3
2. FAU-G
FAU-G is an acronym for Fearless And United- Guards that is developed and published by nCore Games. It is an online multiplayer Battle Royal Game that is all set to be launched on 26 January 2023. The announcement of the game was done by the Actor Akshay Kumar through his Instagram and Twitter Accounts. The Game would be available for both the Android and iOS platforms. 
The best part of the game is that the promoters of the game Akshay Kumar and Vishal Gondal have announced 20 percent of the earnings to the Bharat Ke Veer Trust.
3. CoD: Call of Duty
CoD is an acronym for Call of Duty that is an online multiplayer Battle Royale Game. The game is developed by the TiMi studios and published by Activision and Garena. It uses Engine Unity and is available for both Android and iOS. The game was released on October 1, 2019.
Call of Duty witnessed one of the largest mobile game launches in history with generating over 327 million US dollars with 250 million downloads by June 2020.
Play Store rating: 4.5
App store rating: 4.8
4. Ludo King
Ludo king is developed in India by Gammation Technologies Pvt Ltd. It is a multiplayer game available in both online as well as offline format and uses Engine unity. The game was released on 20 February 2016 and was ranked 1 in-app store free games section.
Ludo King is the first Indian game to Pass a hundred million downloads. According to reports Ludo King was reported to have a five-fold increase in its traffic.
Play Store Ratings: 4.3
App Store Ratings: 3.8
Also read, New Released Android Games in 2023
5. Stardew Valley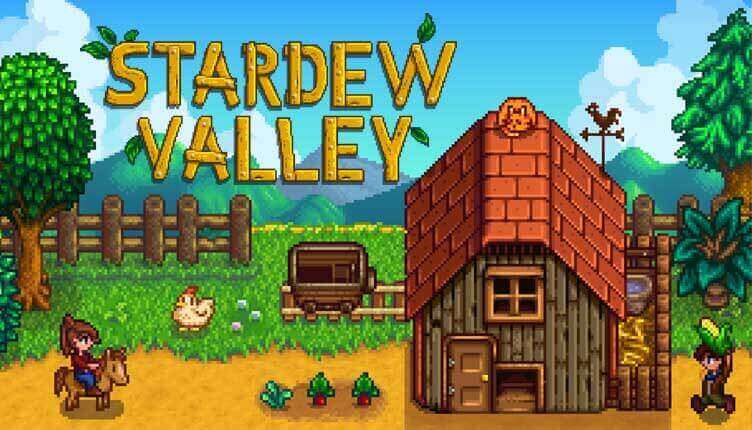 Stardew Valley is a simulation role-playing game developed by concernedApe and published by Chucklefish. The game is available in both single and multiplayer mode. Stardew Valley was released on February 26, 2016, on both Android and iOS
Ratings on Play Store: 4.8
Ratings on App Store: 4.7
6. Tomb Raider Reloaded
Tomb raider reloaded is a single-player action genre game that is to be launched this year. The game is developed by Emerald City games and Square Enix London and published by Square Enix.
The game would be free to play the game and is based on the series of Tomb Raider.
7. Fortnite
Fortnite is an online multiplayer battle royale survival sandbox game. The game was developed by Epic Games and published by Epic Games, Warner Bros, and Interactive Entertainment. 
Fortnite: Save The World was released on July 25, 2017, for both Android and iOS. Save the World mode achieved over one million Players by August 2017.
Play Store ratings: 4.4
App Store ratings: 4.6
Also read, Best Role Playing Games in 2023
8. Candy Crush Saga
Candy Crush Saga is a single-player offline puzzle genre game that was published and developed by King. It was released for iOS on 14 November 2012. According to data Candy Crush was earning 1 million dollars per day in 2014.
It uses the term freemium in the real sense that is the whole game can be played without money but it does contain in-app purchases. In 2014 King launched the sequel of the game "Candy Crush Soda Saga"
Play Store ratings: 4.6
App Store Ratings: 4.7
9. Pokemon GO
Pokemon Go is an augmented reality location-based game that is developed by Niantic, Nintendo, and the Pokemon company and published by Niantic and Nintendo. It is based on the Pokemon series and uses the Engine Unity.
The game was released on July 6, 2016, and is available for both android and the ios. 
Play Store Ratings: 4.1
App Store Ratings: 4.0
Also read, Best Casino Games in 2023
Conclusion
The games provided above are the Top-rated games on the Google Play Store and App Store. Many of them I have played personally and I feel that these games should have a place in the list of the best games of 2023.
Featured Image Credits: techmymoney.com