The much-awaited PUBG Mobile 1.2 update is all set to hit the global servers tomorrow. Here you can know how to download Pubg mobile 1.2 update in India with an OBB file for Android and Ios.
Fans have been eagerly waiting for the latest version to arrive since it was announced the last month. The wait is finally over and the date and time of the release have officially been revealed.
The PUBG Mobile 1.2 Runic Power update hit the servers today and brought in several new features for the players. They can now update the game from the Google Play Store/Apple App Store.
PUBG Mobile 1.2 Official Update Release Date and Time in India
The PUBG Mobile 1.2 update has finally started rolling out today, i.e., January 12th and players are excited to try out the new features.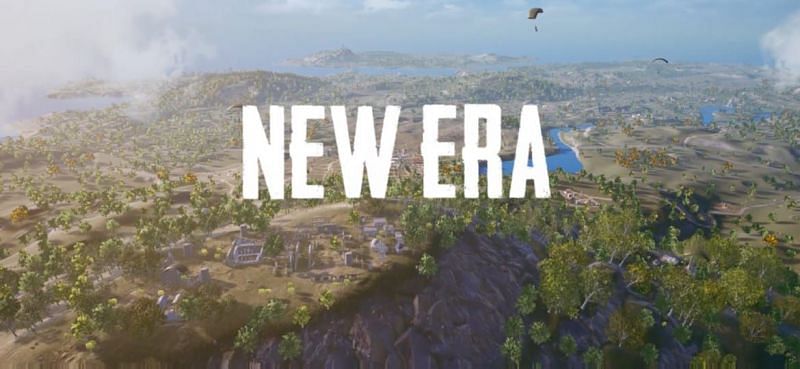 What is the Size of Pubg Mobile 1.2 Update for Android and Ios
The latest PUBG Mobile 1.2 update will require about 615 MB of storage space for Android devices. Meanwhile, the iOS version will need 1.5 GB.
Players can download it directly from the Google Play Store or Apple App Store once it is available. Moreover, the game's servers will not be taken down for this update, and they can play the battle royale title as they update it.
The users will also receive rewards for updating the game during a specific period, i.e., between January 12th and January 17th (UTC+0). They will receive the following items as the in-game rewards:
Players on the older version will not be able to team up with those on the newer one. Hence, they have to update their game to do the same.
How to Download PUBG Mobile 1.2 Update in India For Android
Players can follow the steps below to download and install the PUBG Mobile 1.2 update using the APK file:
Step 1: First, they have to download the APK file of the PUBG Mobile 1.2 update from here.
The APK file's size is 613 MB, and users must make sure that there is sufficient storage space available on their devices before downloading it.
Step 2: Once the download is complete, they have to enable the 'Install from Unknown Source' option, if not enabled already.
How to Install PUBG Mobile 1.2 Update in India for IOS
First, Open your Apple Store and click on your accounting icon.
Then, Go to Your Account>Country/Region>Change Country.
Now, choose Country to the United States.
Then, Accept terms and conditions.
Now, Type on the Blank of Street & City.
Select City/Province to U.S. – United States and Post Code 34034.
Click on Done Button.
Then, Restart the united states app store
So, we hope that you have correctly got your stuff related to Download  Pubg Mobile 1.2 update for Ios in India
PUBG Mobile 1.2 Update in India Features
A new weapon has also been introduced in this patch update– FAMAS. It is a new assault rifle added in the Runic Power update. According to the patch notes, the assault rifle is a Livik map exclusive weapon and can be equipped with a rifle Muzzle, Scope and a rifle Mag, as the attachments.
The patch notes for the new model have also revealed that the FAMAS is going to use 5.56mm ammunition and will be loaded with 25 rounds. The weapon is also slated to have the fastest rate of fire among the rifles in the game.
Patch notes for Pubg Mobile 1.2 Update
The following are a few patch notes of the PUBG Mobile 1.2 Runic Power update:
Runic Power Gameplay (January 12th to March 7th)
Power Armor Mode (Launches in EvoGround on February 5th)
Metro Royale: Honor (From January 12th)
Basic performance improvements
Firearm balancing: Bolt Action Sniper Rifle enhancements
How to Download Pubg Mobile 1.2 Update in India For Android & IOS Youtube Video
If you still face any issues in installing Pubg mobile new update 1.2, please tell us in the comments. We will try our best to solve your problem.
Disclaimer: PUBG Mobile and PUBG Mobile Lite are banned in India. Hence, users from the country are strictly advised not to download the game.